Tech Tip: How to register automatically each 4D Client connecting to 4D Server
PRODUCT: 4D | VERSION: 6.5 | PLATFORM: Mac & Win
Published On: January 4, 2002
Your current browser may not allow you to download the asset. We recommend Mozilla Firefox or Google Chrome.
The "Register Clients at Startup" check box is available in the Database Properties dialog on the "Connections" page: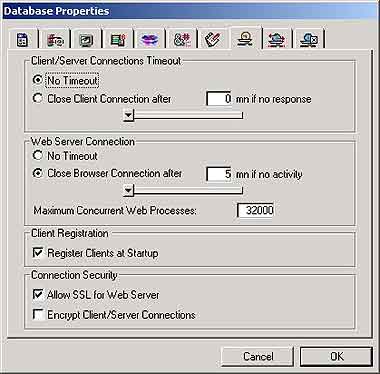 When this option is checked, each 4D Client connecting to the database is automatically referenced with 4D Server as being able to execute stored procedures. A process named according to the client machine is created on the server, in the user process group. A process is also created on each client machine.