Tech Tip: Preventing a hidden, off-screen object from being shown
PRODUCT: 4D | VERSION: | PLATFORM: Mac & Win
Published On: November 15, 2002
Your current browser may not allow you to download the asset. We recommend Mozilla Firefox or Google Chrome.
Versions: 6.7 and 6.8
Platforms: Mac and Win

When you create an off-screen object, such as a button, you may want to turn off the Tabable option for the object. If you don't have this option turned off, the user may be able to bring this object into the viewable area by tabbing into it.

Here is an example of a simple form with a hidden off-screen button.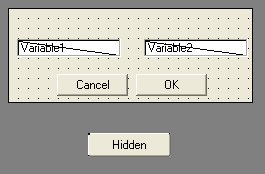 When the form is opened, it will look like this.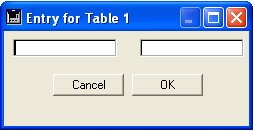 If the Tabable option is turned on, the user can accidentally bring the hidden button in the viewable area by continuously pressing on the tab key.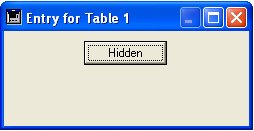 To solve this problem, turn off the Tabable option in the Property Lists.