Tech Tip: Using the OS X Dock to navigate windows in 4th Dimension
PRODUCT: 4D | VERSION: 6.8 | PLATFORM: Mac OS X
Published On: November 22, 2002
Your current browser may not allow you to download the asset. We recommend Mozilla Firefox or Google Chrome.
When you develop 4th Dimension applications, switching between open windows is a routine task. Open windows in the Design environment are listed at the bottom of the Design menu: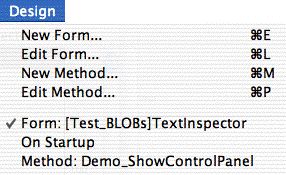 The OS X Dock provides an easy way to reach any open window in an application. Clicking and holding on a running application's name displays a popup of open windows: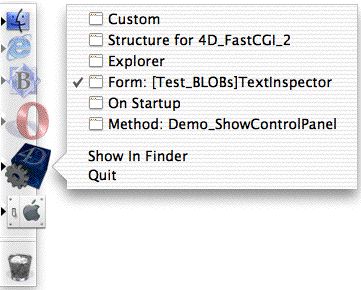 The Dock's popup window list can be used to switch windows or make 4th Dimension the frontmost application with a specific window selected.