Tech Tip: Changing web serving ports of a compiled, merged application
PRODUCT: 4D | VERSION: | PLATFORM: Mac & Win
Published On: April 25, 2003
Your current browser may not allow you to download the asset. We recommend Mozilla Firefox or Google Chrome.
This tech tip explains how to change a port number in which a 4D web server is serving from after the database has been either compiled or both compiled and merged with 4D Engine.

You will end up with a ".4DC" file. Open this file with 4D Customizer Plus.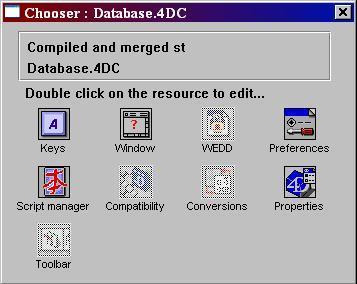 Select the Properties button to display the properties dialog window of your database. Edit the port in which you want your web server to serve on.