Tech Tip: Using database templates
PRODUCT: 4D | VERSION: 2003 | PLATFORM: Mac & Win
Published On: May 16, 2003
Your current browser may not allow you to download the asset. We recommend Mozilla Firefox or Google Chrome.
4th Dimension 2003 now enables you to use database templates for the creation of new databases. These templates contain sample data and are directly operational. Each template comprises an interface, tables,
fields, forms, methods, etc., that can serve as prototypes for customized development. The possibility of creating databases from templates also enables novice users to visualize the capabilities of
4 th Dimension better.

The database templates are listed on the Create a Database page of the database opening and creation dialog box: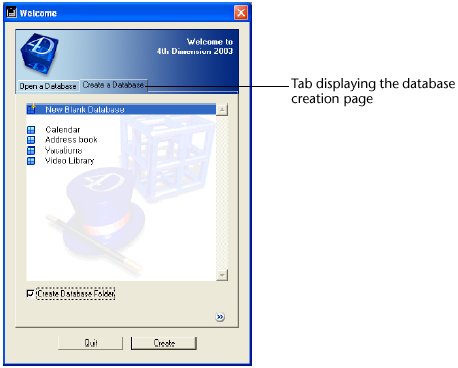 To select a template, click on its name. The right-hand part of the dialog box then displays a preview of its interface as well as a brief description of its functions.