Tech Tip: Defining the prefix of the SOAP methods
PRODUCT: 4D | VERSION: 2003 | PLATFORM: Mac & Win
Published On: June 6, 2003
Your current browser may not allow you to download the asset. We recommend Mozilla Firefox or Google Chrome.
The easy way to keep track of a SOAP method is to assign a prefix to the name of the method. By using the name prefix, the designer can immediately distinguish the SOAP methods from the local project methods.

To define a prefix for the SOAP methods:



- go to the Design Environment and choose Preferences from the Edit menu.


- select the Web category and select Web Services preferences.


- Enter a string (text) in the Wizard Method Prefix area and click OK to save.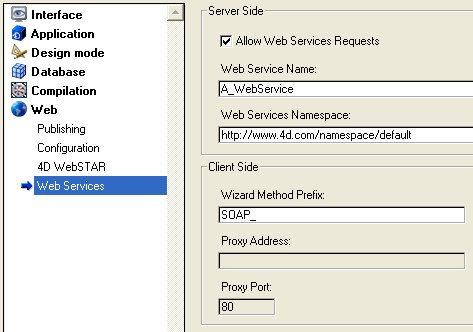 Note: This setting doesn't change a SOAP method that has already been created.