Tech Tip: Entering the IP address and the port number in the connection dialog
PRODUCT: 4D Client | VERSION: | PLATFORM: Mac & Win
Published On: July 10, 2003
Your current browser may not allow you to download the asset. We recommend Mozilla Firefox or Google Chrome.
Compatibility: Version 6.8.x and 2003.x

When you want to connect to a 4D Server application that is using a custom TCP port number you need to tell 4D Client which port to use. You can do that in the custom tab of the Login dialog: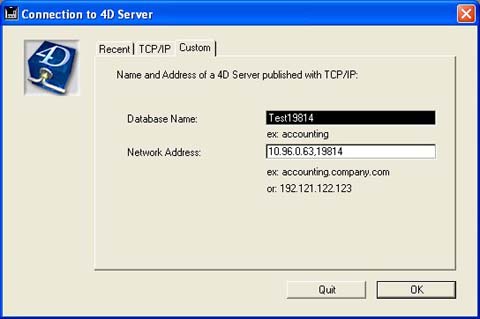 To specify the TCP port, simply enter the IP address of the machine, followed by a comma and the IP port number.