Tech Tip: 4DBK Sales reporting module
PRODUCT: 4D Business Kit | VERSION: 2.x | PLATFORM: Mac & Win
Published On: November 6, 2003
Your current browser may not allow you to download the asset. We recommend Mozilla Firefox or Google Chrome.
A new sales reporting module is built into 4D Business Kit version 2.1 and above.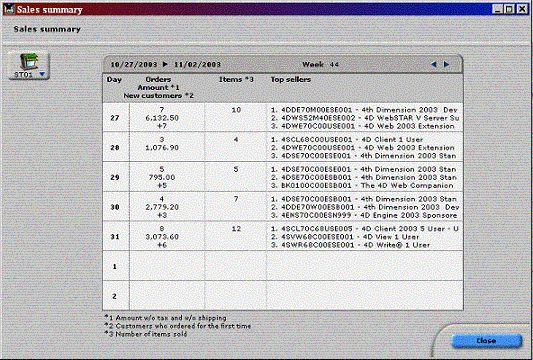 This new report module allows you to view your daily sales information for that week. You can see the total number of orders, the total gross income before tax and shipping charges, and the number of new customers to your store. The most popular items sold for that day will also be displayed.

To get to the new sales reporting module, select "Sales Summary" from the Tools menu.