Tech Tip: Locking your 4D Business Kit store
PRODUCT: 4D Business Kit | VERSION: 2.x | PLATFORM: Mac & Win
Published On: March 25, 2004
Your current browser may not allow you to download the asset. We recommend Mozilla Firefox or Google Chrome.
In the store properties dialog, some of the more important data is blocked or covered from plain view. However not all data can be blocked in this manner, and sometimes it becomes necessary to prevent this data from being accessible by everyone. 4D Business Kit allows users to lock each individual store's preferences so that only authorized personnel may access the data.

1) From the File menu select "Stores..."
2) Double click on the store to lock.
3) Select the "Protected Access" dialog from the drop down menu and enter in a password.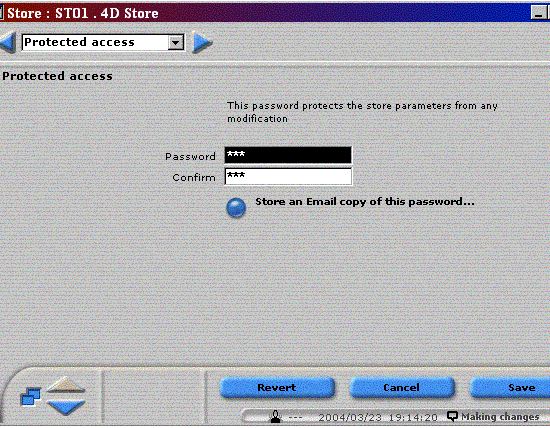 4) When you try to go back into the store preferences, you will be prompted for the password again.