Tech Tip: Find and match any color
PRODUCT: 4D | VERSION: 2004 | PLATFORM: Mac
Published On: December 9, 2004
Your current browser may not allow you to download the asset. We recommend Mozilla Firefox or Google Chrome.
Compatible with 4D 2003 and 4D 2004

Ever see a color you'd like to incorporate into your database? Sometimes having to decipher the RGB or hexadecimal values may be too time-consuming. In addition, trying to match the color through eye-sight may also prove unsatisfactory. A clever and resourceful tool can easily be utilized to overcome these boundaries. When trying to change a color in the Property List; select the option Other. A Color dialog will appear (Figure 1).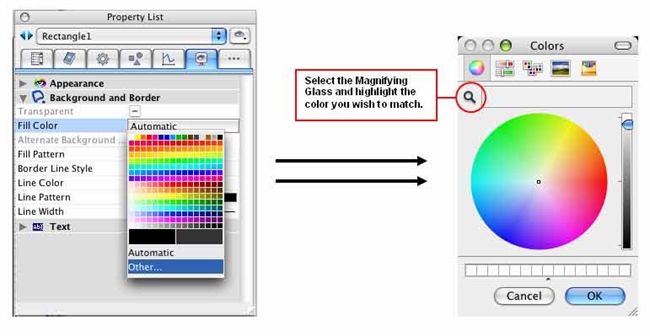 Select the Magnifying Glass and scroll over the color you wish to replicate. 4D will then retain that color for use within the database.