Tech Tip: Getting 3 clicks for one
PRODUCT: 4D | VERSION: 2004 | PLATFORM: Mac & Win
Published On: March 15, 2005
Your current browser may not allow you to download the asset. We recommend Mozilla Firefox or Google Chrome.
Compatible with 4D 2004.x

The new 3D buttons provide the developer with a variety of implementation options. One such option takes advantage of the new Form Events. Using only one 3D button, a developer can capture 3 separate form events providing the user with a unique experience. Of the new 3D buttons, 5 allow for an integrated pop-up menu that can be activated from the Form Editor (Figure 1).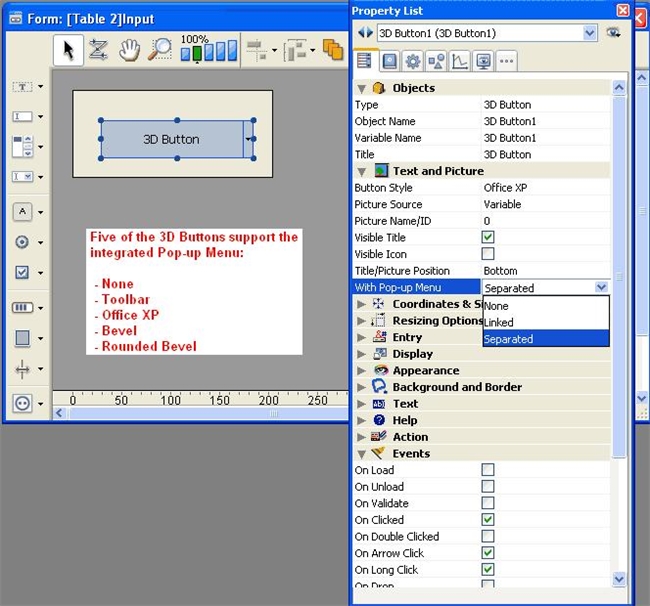 Select the Separated option and enable three form events: On Clicked, On Long Click and On Arrow Click. On Clicked will activate on the area left of the arrow. On Long Click will activate when you click and hold for 2 seconds. On Arrow Click will activate when you select the separated arrow. Using these options, a developer can provide much more control and functionality in just one button.