Tech Tip: Inserting picture in the header and footer of a Quick Report
PRODUCT: 4D | VERSION: 2004 | PLATFORM: Mac & Win
Published On: September 19, 2005
Your current browser may not allow you to download the asset. We recommend Mozilla Firefox or Google Chrome.
Before printing a quick report, you can insert a picture in the header and footer. You can do this in the Headers and Footers dialog as shown below.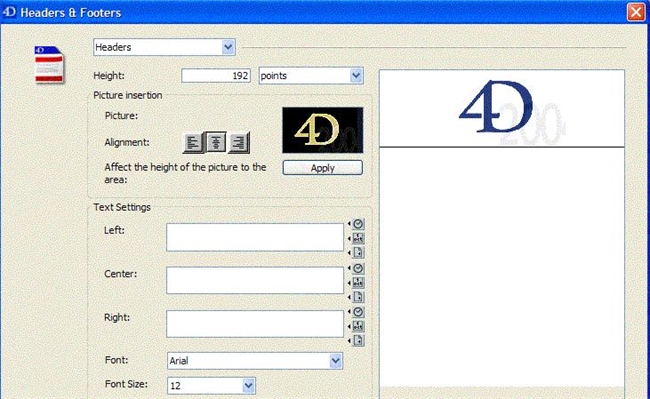 Here are the steps on how to do this:
-Choose Headers and Footers from the Quick Report File menu to display the dialog box.
-Choose Header or Footer from the header/footer dropdown list.
-You can then paste the picture in the picture area. How this picture will appear on the printed report is displayed on the page preview area.
-If you want the height of the picture to become the height of the header/footer, click the Apply button.