Tech Tip: How can I run Web Server and Web Services on two different clients?
PRODUCT: 4D Server | VERSION: 2004 | PLATFORM: Mac OS X
Published On: January 10, 2006
Your current browser may not allow you to download the asset. We recommend Mozilla Firefox or Google Chrome.
4D 2004 now allows the purchase of either a client Web Services expansion license or client Web Server expansion license. This gives the flexibility of using two different client machines and have them exclusively serve web pages or publish web services. In order to distinguish which client obtains which license, you will need to create groups.

Below is a snapshot of two groups created:
SOAP Server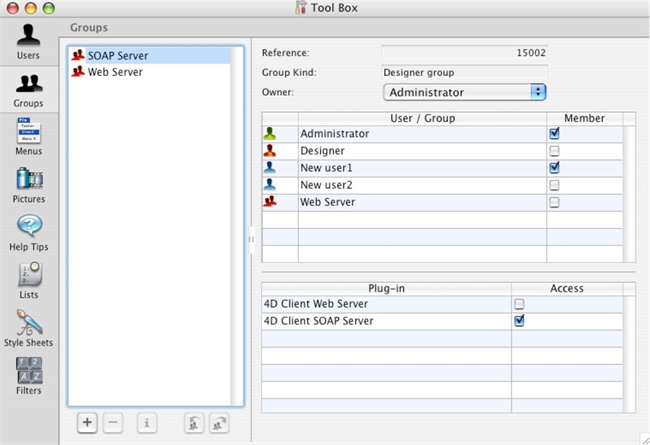 WEB Server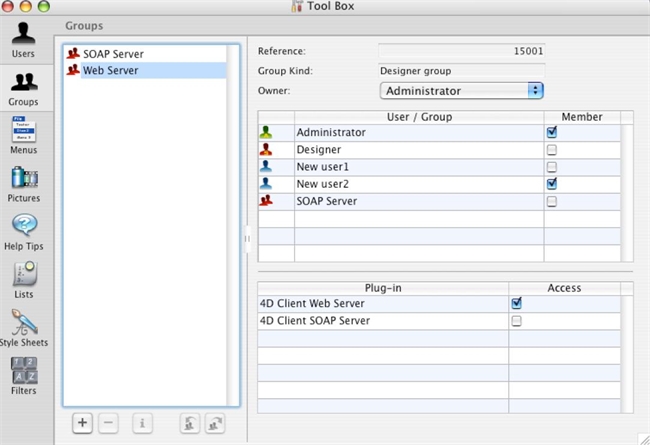 As shown above, the plug-in section of the group theme displays the licenses. Simply enabling or disabling the check box to the corresponding plug-in will restrict the use to the chosen group.