Tech Tip: How to display the restore page of the 4th Dimension welcome dialog box
PRODUCT: 4D | VERSION: 2004 | PLATFORM: Mac & Win
Published On: February 24, 2006
Your current browser may not allow you to download the asset. We recommend Mozilla Firefox or Google Chrome.
4th Dimension 2004 allows the developer to bring up the restore page of the welcome screen programmatically. The command that will fulfill this task is: RESTORE.

The command RESTORE does not require any parameters.

Here is a snapshot of the display that shows after executing this command.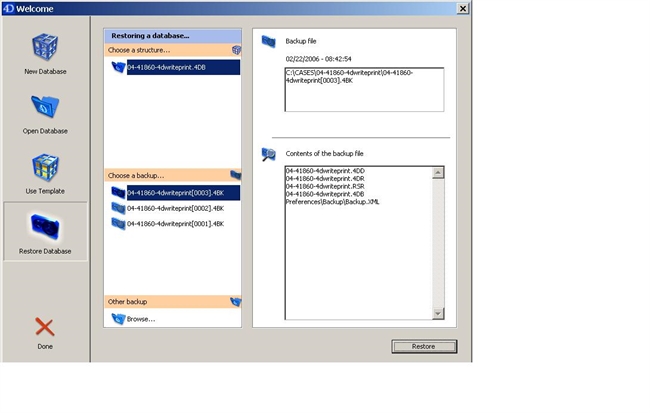 The command is useful when creating customized interfaces for managing backups.