Tech Tip: How to disable the splash screen within 4D
PRODUCT: 4D | VERSION: 2004 | PLATFORM: Mac & Win
Published On: April 14, 2006
Your current browser may not allow you to download the asset. We recommend Mozilla Firefox or Google Chrome.
4D 2004 now allows the disabling of the splash screen in its preferences.
-Open the preferences dialog.
-Expand the Application theme.
-Select Options.
-On the bottom right of the Display Windows section, un-check the check box labeled "Splash Screen"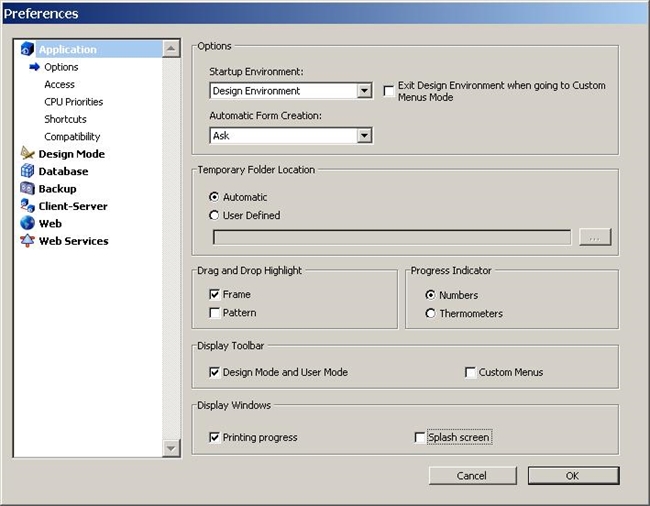 With this option disabled, the splash screen will not be visible in the customs menu environment. In addition, it is up to you to manage all your windows by programming, for example in the ON STARTUP database method you can call which windows you want to prompt the user.