Tech Tip: Using the new 6.5.x Find Feature to Update Commands in a Converted Structure
PRODUCT: 4D | VERSION: 6.5 | PLATFORM: Mac & Win
Published On: May 12, 2000
Your current browser may not allow you to download the asset. We recommend Mozilla Firefox or Google Chrome.
Occasionally a developer will find commands referencing externals or plug-ins that have been removed or replaced by a new method or plug-in located in a structure file that has been converted from a previous version of 4D. To do this, the developer opens the structure file in 4D and chooses Find from the Tools menu option.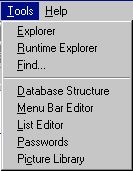 A window appears to ask the developer what expression is to be located.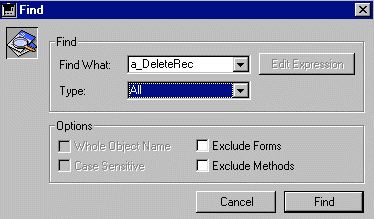 When the Find button is clicked, a window appears showing locations of all occurrences of the expression being searched for.




When the developer double clicks on a method shown in the window, the method opens for editing and the first instance of the expression is highlighted and ready for editing. Alternatively, when the developer chooses the Replace option under the Method option in the Menu,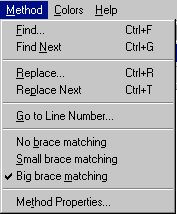 another window appears to offer the find and replace option as shown below.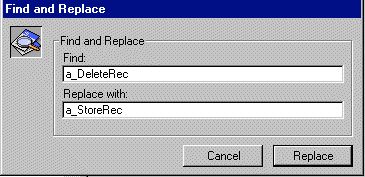 When the Find Next or Replace Next option is chosen, it goes to the next occurrence of the expression in the method. Repeat until all instances are found, then go back to the occurrences window list and double click on the next method.