Tech Tip: License files to use when building applications
PRODUCT: 4D | VERSION: 2004 | PLATFORM: Mac & Win
Published On: February 14, 2007
Your current browser may not allow you to download the asset. We recommend Mozilla Firefox or Google Chrome.
When configuring the Licenses tab of the Build Application dialog in 4D make sure to include a license for a development product. For example, if you are using 4th Dimension Developer Edition, you must include this license in the Licenses tab. This is in addition to any deployment licenses you need to add. Here is an example: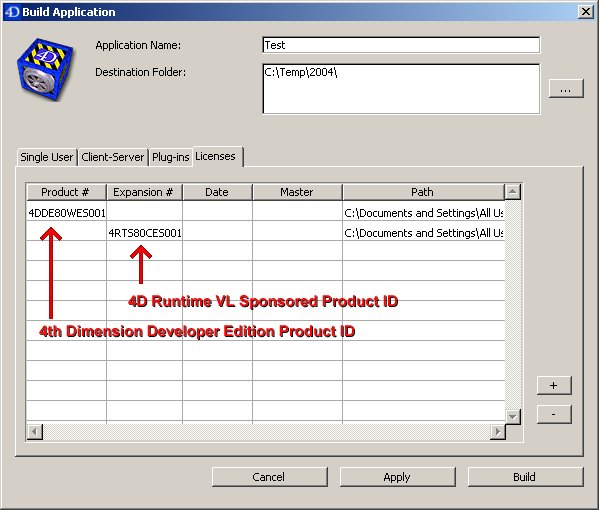 Also notice the Development product is listed first.

This also applies to building applications with a custom project file and the BUILD APPLICATION command.