Tech Tip: Creating an Object Grid in 4D version 6.5.x
PRODUCT: 4D | VERSION: 6.5 | PLATFORM: Mac & Win
Published On: June 30, 2000
Your current browser may not allow you to download the asset. We recommend Mozilla Firefox or Google Chrome.
Here is an easy procedure to create a grid for an object.

In the Design environment:

1. Create an object (in this case it is a button object) and place it on the form.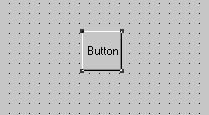 2. Select Duplicate Many… from the Object menu.
The Duplicate Many window is displayed.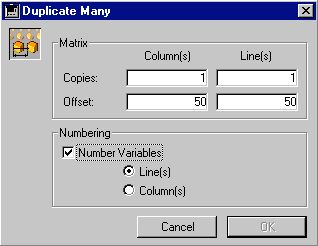 3. Change the number in the fields according to your design.
Note: You should set the Offset number to be equal to or greater than the width and height of the object to prevent overlapping.

4. Suppose you set the Copies fields to 3 by 3 and the Offset to 50 by 50.





5. The result that you will get after you click the OK button is