Tech Tip: Viewing 4D's Default Port Number
PRODUCT: 4D | VERSION: | PLATFORM:
Published On: July 14, 2000
Your current browser may not allow you to download the asset. We recommend Mozilla Firefox or Google Chrome.
Customizer Plus allows the user to view or change 4th Dimension's default port number. From either the Macintosh or Windows platform, open the 'tcp.opt' file using Customizer Plus. The tcp.opt files can be found in the following locations on your computer:

Macintosh
System Folder:Preferences:Aci:tcp.opt

Windows NT
C:\Winnt\Aci\tcp.opt

Windows 95/98
C:\Windows\Aci\tcp.opt

Once you have selected the file, you can view the port number by double
clicking on the Preferences icon.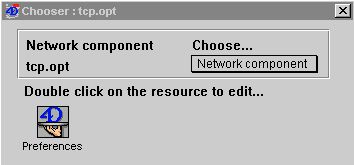 From there, a new window will appear displaying 4D's default port number.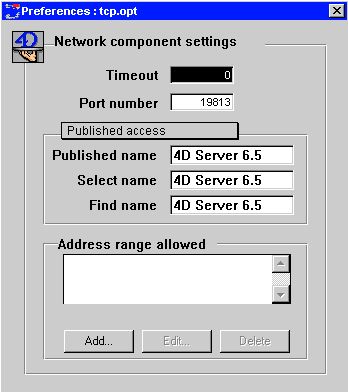 For more information, see Chapter 8 of the Customizer Plus reference manual ().