Tech Tip: How to find your Product or Expansion ID number
PRODUCT: 4D | VERSION: 2004 | PLATFORM: Mac & Win
Published On: July 6, 2007
Your current browser may not allow you to download the asset. We recommend Mozilla Firefox or Google Chrome.
To find the Product ID number for any 4D product licensed on your machine you can use the "Update License..." option from the Help menu in 4th Dimension or 4D Server. To access the option choose the Help menu from a base product then choose the "Update License…" option. Once the "Update License…" dialog has been opened you can click on any of the products listed in the window and that product's ID number will be listed below in the dialog area, as shown in this screenshot: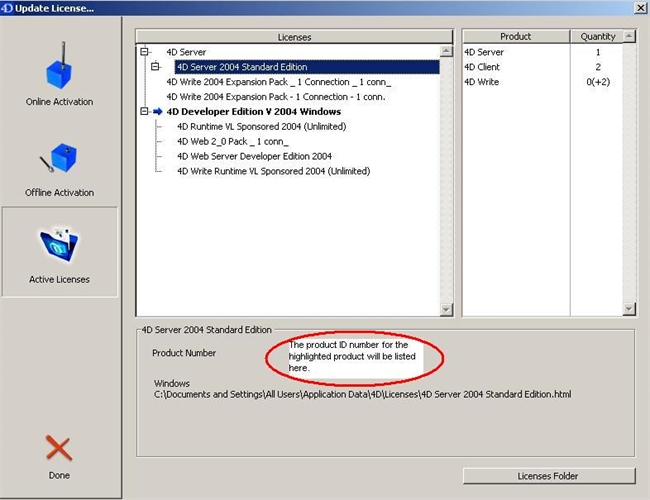 This is a valuable way to check after attempting to activate a Product ID and make sure the activation was successful. It can also be useful if you are uninstalling 4D from one machine and removing the license to use it on another machine. Instead of having to search through old papers and emails you can find the Product ID number stored here.