Tech Tip: "Keep only last" Backup Preference does not delete existing backups
PRODUCT: 4D | VERSION: 2004.6r2 | PLATFORM: Win
Published On: August 1, 2007
Your current browser may not allow you to download the asset. We recommend Mozilla Firefox or Google Chrome.
When changing the backup preference labeled "Keep only the last ___ backup files", 4D does not delete older backups that break this condition: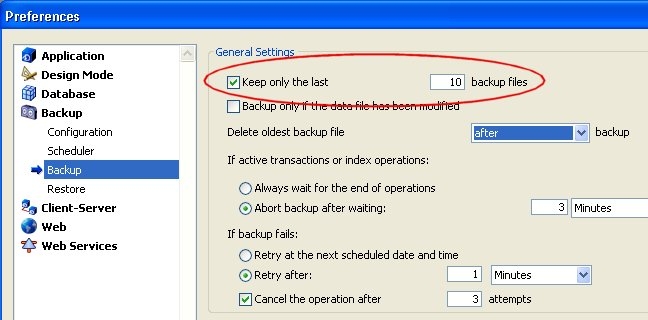 For example, if you have 5 backup files in your backup directory, then change your setting to keep only the last 10 backup files, 4D will keep up to 15 backup files in total and only replace backups #6-15 -- the original 5 that were in there before the settings changed will remain untouched.

In other words this setting only affects future backups.