Tech Tip: What Base Product is my Expansion Product linked to?
PRODUCT: 4D | VERSION: 2004 | PLATFORM: Mac & Win
Published On: July 25, 2007
Your current browser may not allow you to download the asset. We recommend Mozilla Firefox or Google Chrome.
There are a couple of ways to find out what Base Product your Expansion Products are linked to. One of the ways is to select "Update License..." from the Help menu. The Update License dialog displays the current licenses registered on the machine. The licenses are displayed in a hierarchical list. The Base Products are expandable by clicking on the arrow (Mac) or plus sign (PC). When expanded, the linked Expansion Products are displayed. Here is an example: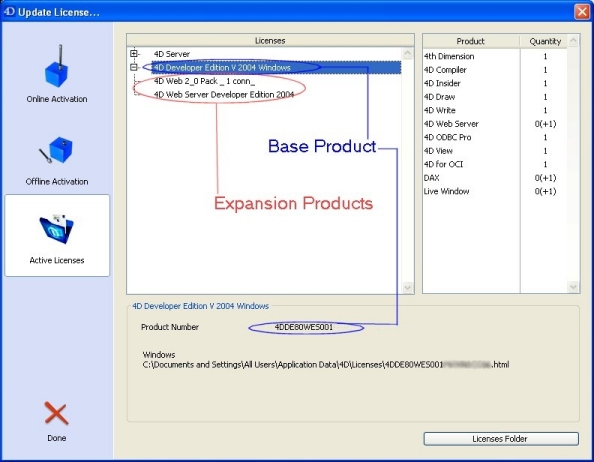 Another way to to find the linked Base Product is to open the expansion license file with an HTML viewer or an Internet browser. The field containing the base product number is labeled "Linked to Product Number."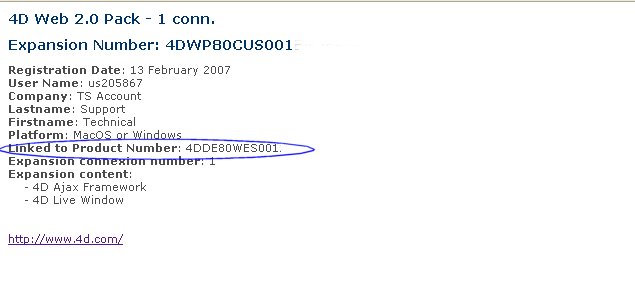 The license files can be located from the Update License dialog by clicking the "Licenses Folder" button.