Tech Tip: Caps Lock indicator displayed during activation
PRODUCT: 4D Developer | VERSION: 11 | PLATFORM: Mac & Win
Published On: May 7, 2008
Your current browser may not allow you to download the asset. We recommend Mozilla Firefox or Google Chrome.
During the registration procedure, a visual indicator in the login dialog has been added in 4D v11 SQL. Below is a screenshot that displays an object indicating the Caps Lock key is active: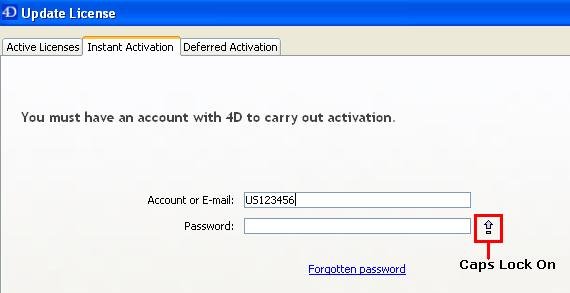 Disabling Caps Lock on the keyboard will not display the object .