Tech Tip: Wildcard searching in the 4D Ajax Framework
PRODUCT: 4D Web 2.0 Pack | VERSION: 11 | PLATFORM: Mac & Win
Published On: May 29, 2008
Your current browser may not allow you to download the asset. We recommend Mozilla Firefox or Google Chrome.
PLEASE NOTE: This Tech Tip applies to 4D Web 2.0 Pack v11

This is a quick tip to show how you can search with "contains" as an option in your query in 4D Ajax Framework.

If you notice, you can select by your various fields and you have several options for searching with your terms. However, "contains" is not one of the options you can search with.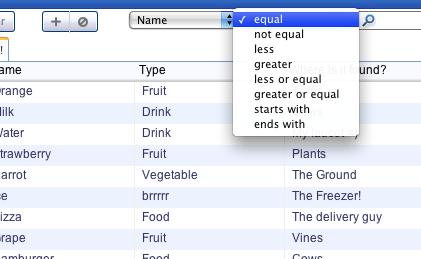 The "@" symbol is treated as a wildcard in 4D. If you place "@" symbols around your term, before and after, it will act as a "contains" search method.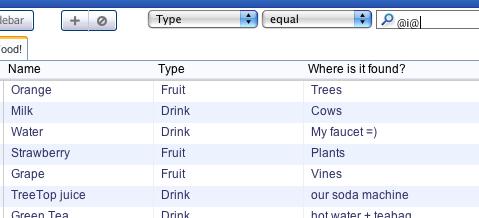 In my example I chose the "Type" field and searched for anything that had the letter "i" in it. You can see my results have been filtered to "Drink" and "Fruit" type entries.

This also works if you choose a "starts with" and type in "@i", or, "ends with" and "i@"

For the latest information the 4D Ajax Framework please see the Daxipedia:

https://daxipedia.4d.com