Tech Tip: Rejecting new client connections with 4D Server
PRODUCT: 4D | VERSION: 11.2 | PLATFORM: Mac & Win
Published On: December 3, 2008
Your current browser may not allow you to download the asset. We recommend Mozilla Firefox or Google Chrome.
4D Server v11 SQL has the option to reject new connections to it: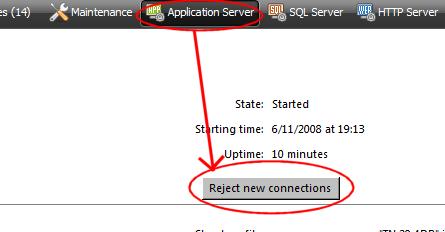 Enabling this feature will cause the Server to no longer broadcast that it is available for connections, but it will not drop the current active Clients.

If a new Client attempts to find the Server, there will be no entry for it in the Available tab. If the Client uses the Recent tab to automatically connect to recently used servers...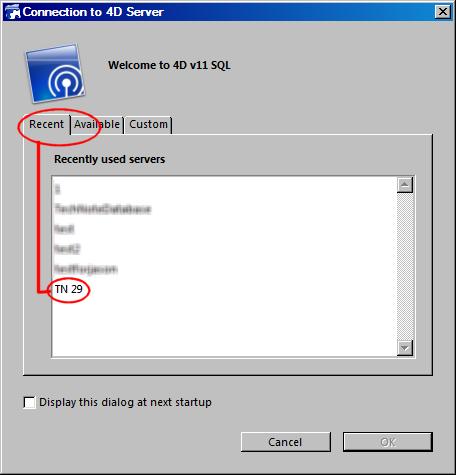 ..the Client will receive a message stating that it cannot open the database.