Tech Tip: Using 4D Passwords to Launch a User Specific Method
PRODUCT: 4D | VERSION: | PLATFORM: Mac & Win
Published On: September 1, 2000
Your current browser may not allow you to download the asset. We recommend Mozilla Firefox or Google Chrome.
The developer can assign a specific method to execute based on which user logs into the database. This method will execute immediately after the On Startup database method. To do this, choose the edit user from the password menu and insert the method in the Startup Method box.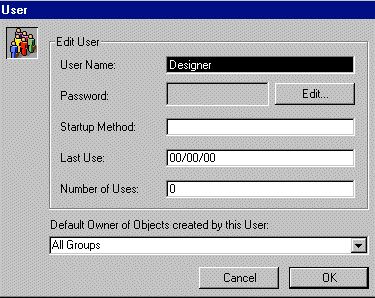 This allows the developer to control such things as what the user has access to and what menus will display when the user logs into the database.

Note: If any method is placed in the Password Startup Method box, it will not allow the user to access the user mode.