Tech Tip: Showing the Alpha Field when the Detail Row is Hidden
PRODUCT: 4D | VERSION: | PLATFORM:
Published On: October 27, 2000
Your current browser may not allow you to download the asset. We recommend Mozilla Firefox or Google Chrome.
When setting up a quick report, the user may want to show a summary with the detail row hidden. Here's how to get the text to show up in the break row of an alpha field column. For instance, a report could be generated to print out the total dollar amount for all invoices sorted by company name. The detail rows are hidden because all that is needed is a summary of the total amounts. A quick report is set up as shown below for this report.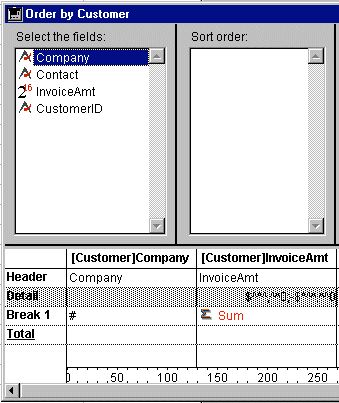 To get the company name to show in the Company column enter a "#" sign in the Company cell in the Break row and a report will be generated as in the example below: