Tech Tip: Windows Server 2008 also uses DEP
PRODUCT: 4D | VERSION: 11 | PLATFORM: Win
Published On: February 26, 2009
Your current browser may not allow you to download the asset. We recommend Mozilla Firefox or Google Chrome.
Just like Windows XP, Windows Vista, and Windows Server 2003 - Windows Server 2008 also uses DEP (Data Execution Prevention).

DEP can sometimes cause problems launching your 4D application as well as sporatic issues during the runtime of your application.

When a crash occurs it may look like the following (the error may look different for you):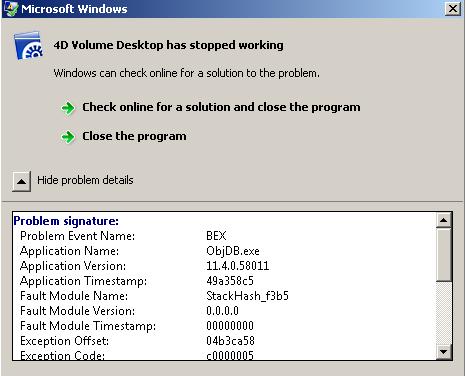 Sometimes DEP crashes are accompanied error messages such as the following:





Clicking on the notification brings up the following information: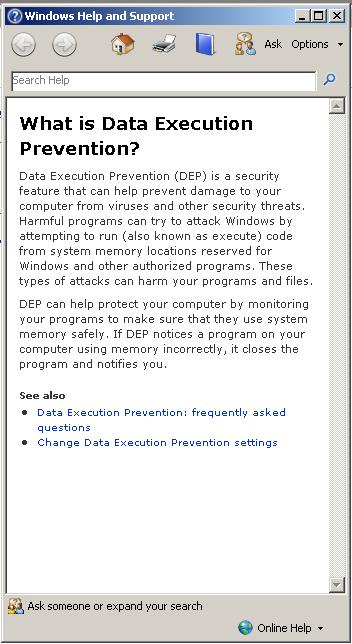 To fix this you will need to either disable DEP or add an exclusion for the application.

To add an exclusion, open the Control Panel and choose System and then click on the link for Advanced System Settings from the left hand side of the window; this will bring up the Advanced System Properties window. Click on the Settings button under Performance: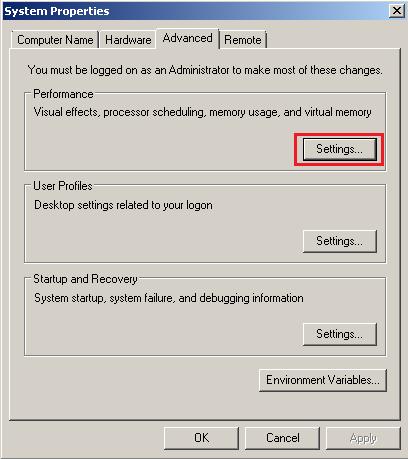 Click on the "Data Execution Prevention" tab and then click on the Add button to add an exclusion.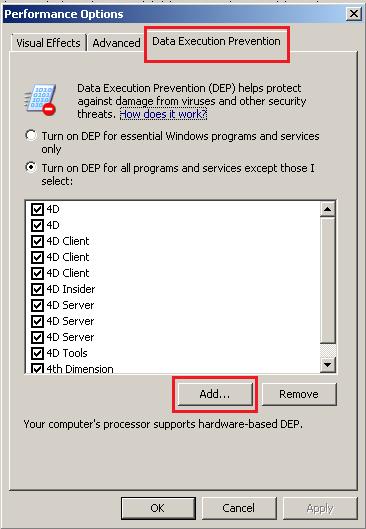 It is best practice to have every 4D product used on this machine added to the exceptions list (if DEP is enabled). For more information on how to troubleshoot whether DEP is really the problem see the Compiled Application not launching on Windows Vista (DEP) Tech Tip.
See Also: