Tech Tip: Using the MSC to do a Partial Restore
PRODUCT: 4D | VERSION: 11.4 | PLATFORM: Mac & Win
Published On: July 23, 2009
Your current browser may not allow you to download the asset. We recommend Mozilla Firefox or Google Chrome.
With 4D v11 SQL it is now possible to perform a partial restore using the MSC.

From the Restore tab in the MSC, there is a Content section that displays the individual files that are in the backup, as shown here: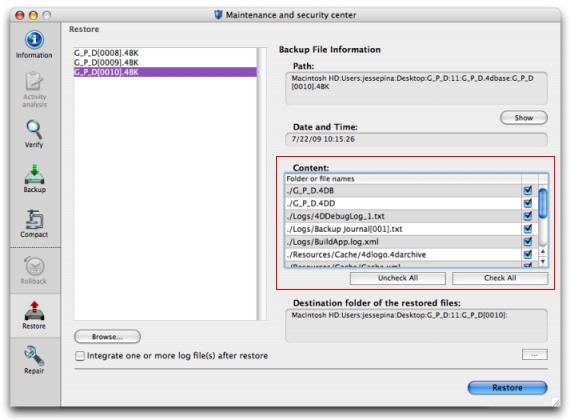 Each item in the list contains a checkbox denoting whether the file should be included in the Restore. If a file is not needed in the Restore, simply uncheck the boxes for those files.