Tech Tip: Using the Copy button in a Syntax Error window
PRODUCT: 4D | VERSION: 11.4 | PLATFORM: Mac & Win
Published On: August 6, 2009
Your current browser may not allow you to download the asset. We recommend Mozilla Firefox or Google Chrome.
When encounterring a syntax error, it can be helpful to use the Copy button.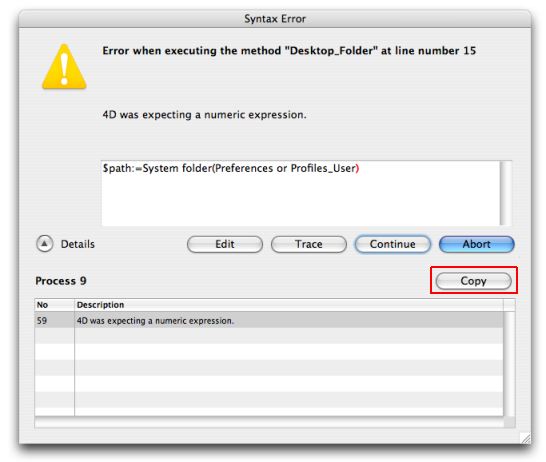 The Copy button will paste the error information into the clipboard. The clipboard will contain the error information, and additional information such as the proccess name and number that was running when the error occured.