Tech Tip: The Query Editor and Choice Lists
PRODUCT: 4D | VERSION: 11.4 | PLATFORM: Mac & Win
Published On: September 3, 2009
Your current browser may not allow you to download the asset. We recommend Mozilla Firefox or Google Chrome.
When selecting the Query Editor, all of the fields in your structure that have been assigned a Choice List in the Inspector Data Entry Controls theme of the Structure Editor will display the List in the Query Editor as well.

For example, if you have a Table called Inventory and assign a List called Inventory Type to the Inventory_Type field...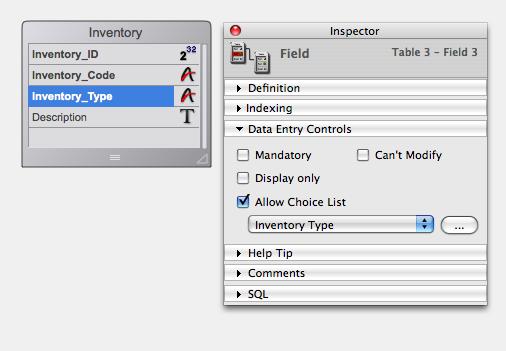 ...When you query the Inventory Table using the Query Editor, the Inventory_Type field will have the Inventory Type List as an option when entering a Value.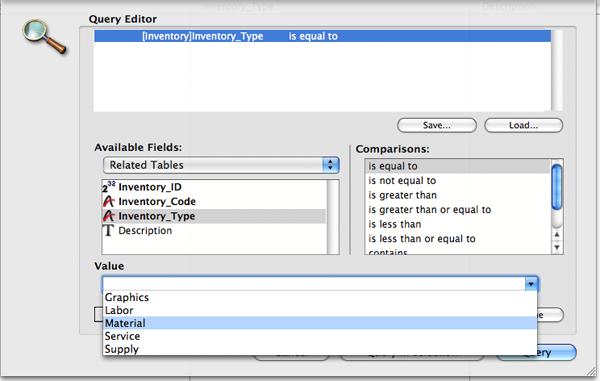 If the List has Elements with Icons assigned to them, the Icons will not show up when using the Query Editor.