Tech Tip: Troubleshooting which process is taking the most resources
PRODUCT: 4D | VERSION: 11.4 | PLATFORM: Mac & Win
Published On: November 5, 2009
Your current browser may not allow you to download the asset. We recommend Mozilla Firefox or Google Chrome.
4D Server provides a list of running Process within the Administration Window. In order to make the results more valuable, it is suggested to uncheck the option to "Display process by group" thus displaying each individual process: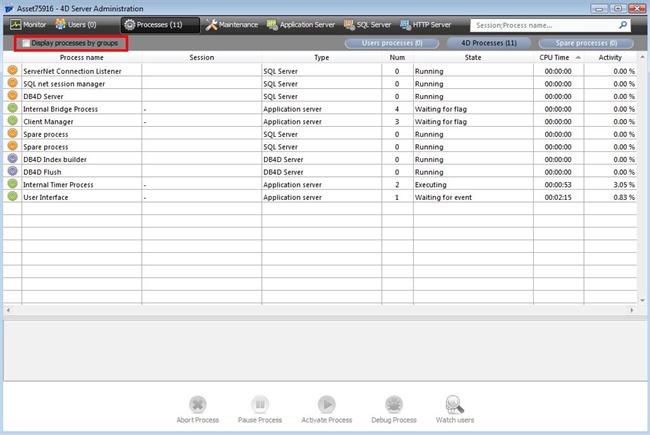 Additionally, it is also easier to distinguish the process taking the most resources by sorting the view based on the "Activity" column.