Tech Tip: Enable 4D window tabbing (only on macOS Sierra)
PRODUCT: 4D | VERSION: 17 | PLATFORM: Mac
Published On: October 25, 2018
Your current browser may not allow you to download the asset. We recommend Mozilla Firefox or Google Chrome.
Window tabs can be incredibly useful feature for creating tabs in one single window when handling multiple form design and method editor windows (tabbed windows does not include 4D's project explorer window). To enable 4D window tabbing on macOS Sierra, go into 4D Preferences > General Tab and under the Options category will have a setting called "Window tabbing (macOS only).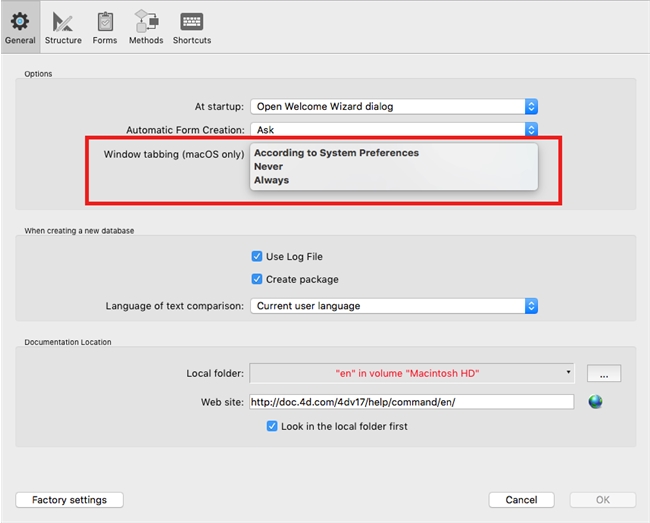 If Always is set, opening another method editor or form will automatically add a new tab in the existing window as shown below.





If According to System Preferences is set, 4D will base its setting on macOS System Preferences > Dock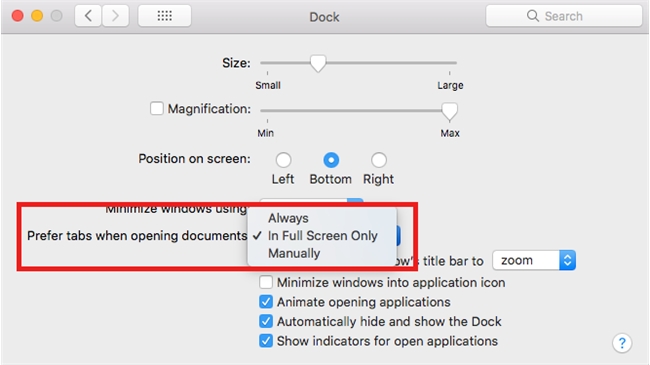 The following settings are described below:

Always - Opening another window in Finder, TextEdit, 4D, or other windows tab supported macOS app will always open another tab in the current window

In Full Screen Only - App will open a new tab only if the app is in full screen

Manually - Use the macOS top menu bar to manually manage window tabs. You can find more info using macOS tabs from the link here.

To navigate between tabs, the following keyboard shortcuts are listed below:

- Next Tab: Control + Tab
- Previous Tab: Control + Shift + Tab