Tech Tip: Application Mode Is Not Accessible
PRODUCT: 4D | VERSION: 19 | PLATFORM: Mac & Win
Published On: September 19, 2022
Application Mode can be used to run the database and mask off the developer features from the users. For an interpretted database, Application mode can either be enabled on startup from the Database Settings or anytime using the Menu Bar > Run > Test Application feature.

An issue that can be encountered with 4D is Application Mode not being accessible and Design Mode being entered. This is typically caused by there not being a default menu for the Application Mode to use. The default menu used is Menu 1. If Menu 1 is deleted, Application mode will be disabled:




The menus are managed in the Toolbox's menu section: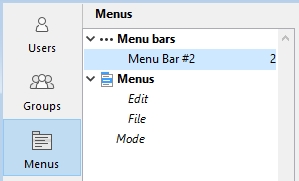 Menus are created in numerical order, and a new Menu 1 can be created from the Toobox's Menu section.