Tech Tip: Copying over project methods from one project to another
PRODUCT: 4D | VERSION: 19 | PLATFORM: Mac & Win
Published On: August 15, 2023
In project mode, all project methods are stored as .4dm files in the Project > Sources > Methods directory. If some methods from one project need to be copied over to another project, a quick way to do it is to select the desired methods in Explorer.





Then drag and drop the selections into the Methods folder of the other project.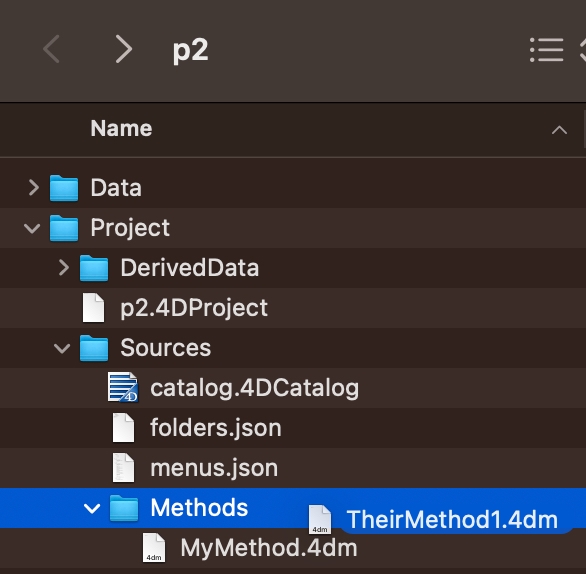 This will basically copy and paste the .4dm files of the desired methods and add them to the other project.