Tech Tip: Reverting back to default Entry Order in forms
PRODUCT: 4D | VERSION: 2004 | PLATFORM: Mac & Win
Published On: September 5, 2007
Your current browser may not allow you to download the asset. We recommend Mozilla Firefox or Google Chrome.
Manually setting the entry order allows you to customize the order in which the tab key moves focus through tabable objects.

If you customize this order as described in tech tip "Changing the entry order on a form", you can revert back to normal by doing the following:

Click the Entry Order button in the Form Editor: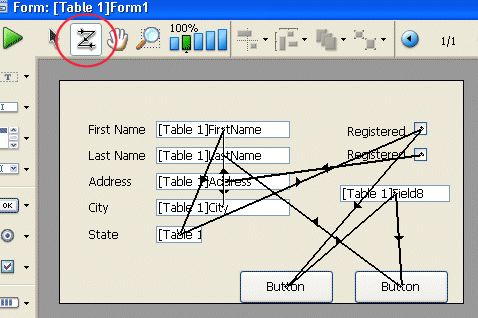 Draw a marquee around all fields that you want to reset. 4D will re-assign the entry order in a left-to-right, top-to-bottom fashion. In the image below, a marquee was drawn around the entire form: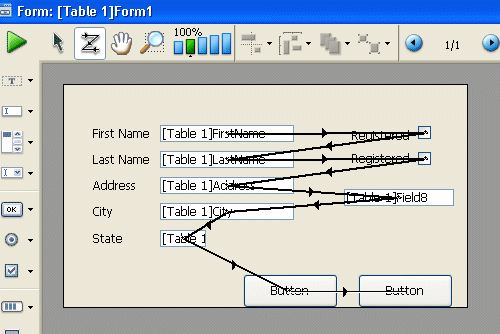 This is very handy if your manual entry order edits become messy.